Composite Chemical Tanker
Silver Eagle has developed a new and improved composite tanker that provides safer and lower cost transportation of highly corrosive liquid chemicals. The barrel which is made by CORROSION COMPANIES is wound balsa core construction, specially engineered for added strength and durability. The corrosion liner has the added feature of carbon fiber veil throughout the entire barrel for spark and continuity testing. The innovative design has incorporated a stainless steel strap to secure the tank to the chassis. Like all silver Eagle products, the composite tanker is backed by a 75-year history of providing high quality transportation products.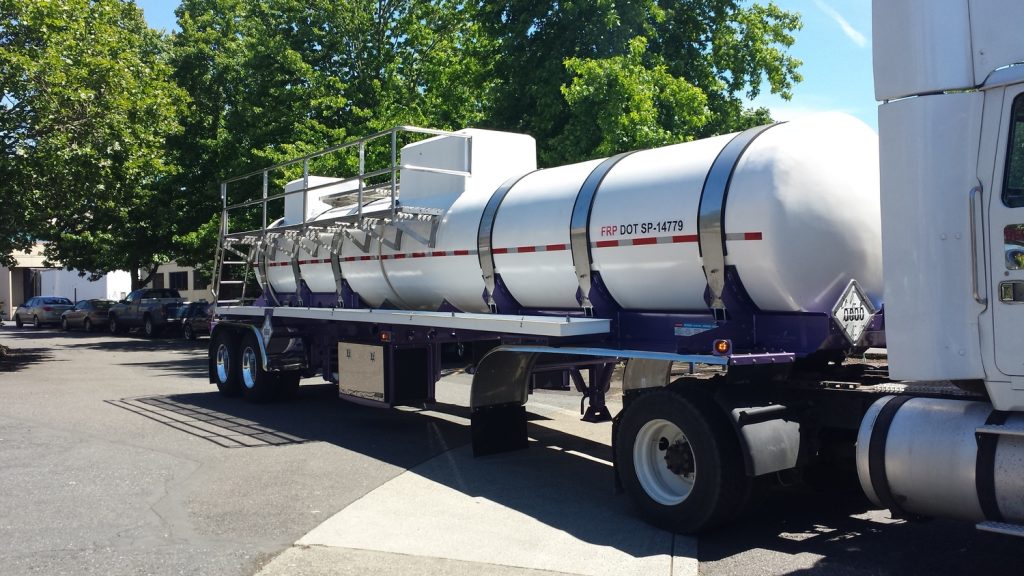 For more information on ourComposite Chemical Tanker, please fill out the form below or give us a call.