The Silver Eagle Heavy Chassis trailer is designed to be fully compatible with the military Light Tactical Multi-Purpose Wheeled Vehicle, (HMMWV). The LTT-HC can be configured to accommodate the mounting of a total quiet generator (TQG).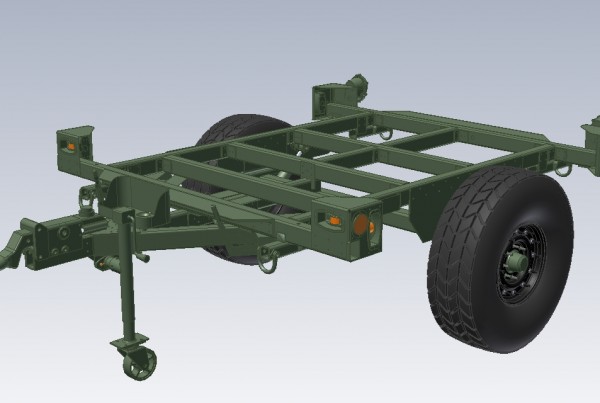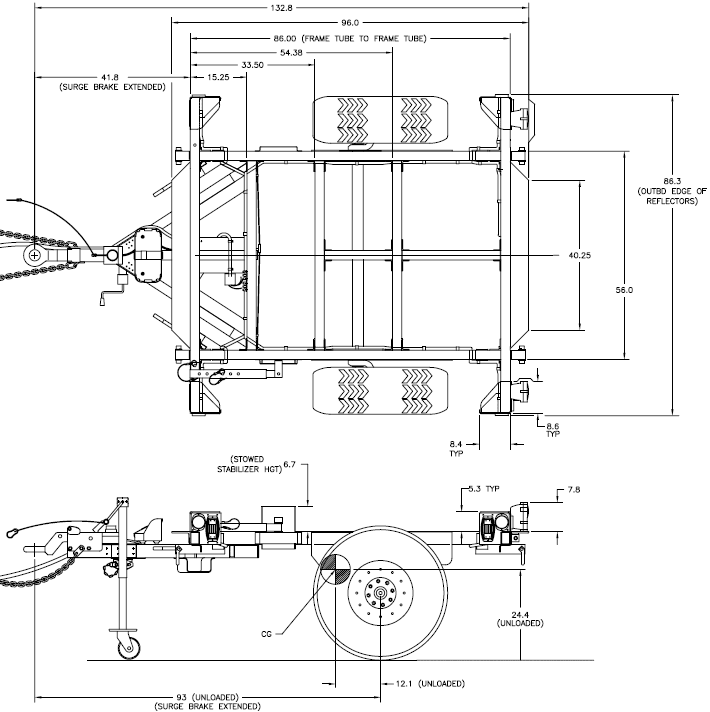 Maximum Payload Capacity:
Unitized body construction using aircraft grade aluminum and chromoly steel
93.2 inches (237 cm)  – from axel center to eye center
Fully independent progressive rate trailing arm suspension
Progressive rate torselastic rubber chords
Telescopic, direct acting, one per wheel, HMMWV compatible
16.5 X 8.25, two piece steel, HMMWV compatible, 8 on 6.5 inch bolt pattern
37X12.50R16.5 Goodyear Wrangler M/T, with 30-mile runflat inserts, HMMWV compatible
12 inch x 2 inch free backing hydraulic surge brakes with automatic breakaway actuation. Independent lever-operated left and right side mechanical parking brakes.
24 Volt DC sealed lighting system with blackout convoy lights, 12 pin connector plug mates with HMMWV
Primary Roads: 55 mph (88 kph)
Secondary Roads: 35 mph (56 kph)
Off-Roads: 20 mph (32 kph)
Limited only by customer configuration