A cross between plating and painting where parts are immersed in a water-based solution containing a special paint emulsion. 
An electric voltage is then applied to the part causing the paint emulsion to condense onto the part creating a weather and corrosion resistant surface.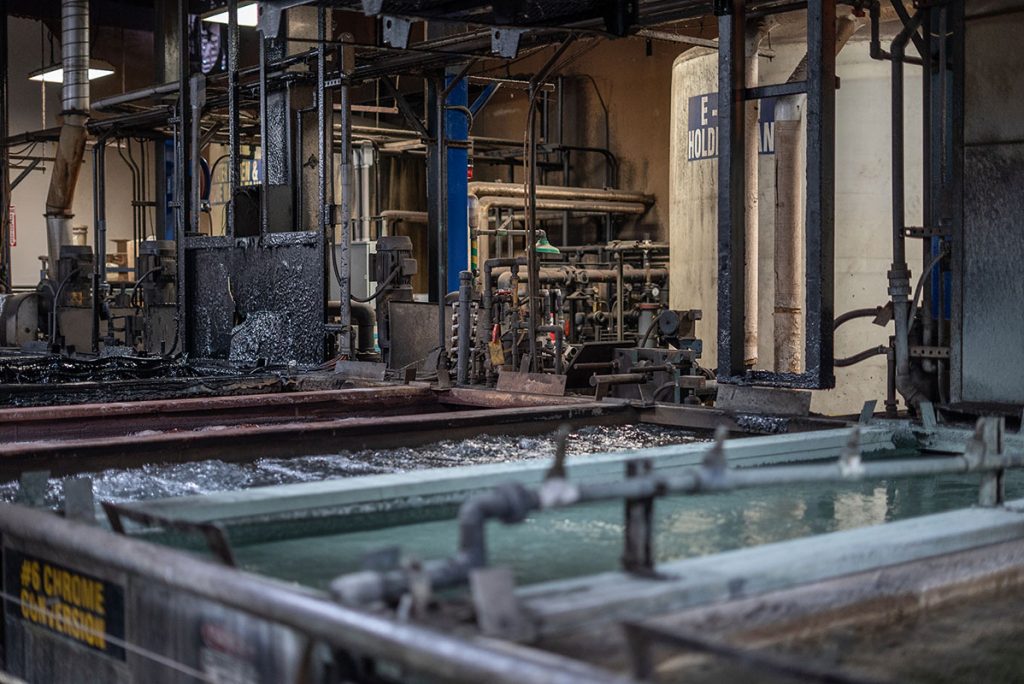 Our e-coat system allows us to manufacture military spec quality products and materials that are durable, reliable, and sustainable.
Zinc Phosphate
Pretreatment
Zinc phosphate is the recommended pretreatment for maximum corrosion protection on ferrous materials. Our process and system have been certified and approved by TACOM which meet the Department of the Army performance standards to TT-C-490 for type I spray and immersion application procedures approved for galvanized and low carbon steel.
In-Line Trivalent Chromium Conversion Coating
We offer Trivalent chromium – Henkel Bonderite T5900 conversion coating for aluminum which meets the military specification MIL-DTL-5541 Type II and several other industrial and commercial conversion coating specifications. This allows us to maintain a competitive advantage, as many of our competitor systems do not have this capability.
Looking for more information about our e-coating capabilities? We'd love to tell you more about how we can help. Just fill out a request for more information below, or email us at info@silvereaglemfg.com.