Flatdeck Extended LTT – FE
The Silver Eagle Flatdeck Extended trailer is our newest addition to the light tactical trailer series. Manufactured utilizing the same base platform as the other LTT variants, the LTT-FE is designed for those applications where you cube-out before you weight-out. The LTT-FE can be manufactured with or without a floor.
ENGINEERED AND BUILT TO PERFORM IN THE MOST DEMANDING SEVERE-DUTY ENVIRONMENTS
Engineered to match the track width and clearance of the U.S. Military HMMWV
Exceeds speed and payload requirements
Independent, torsioelastic, shock mounted suspension
Rugged, riveted aircraft-aluminum construction
HMMWV interchangeable lights and tires
Durable E-coat finish provides superior corrosion protection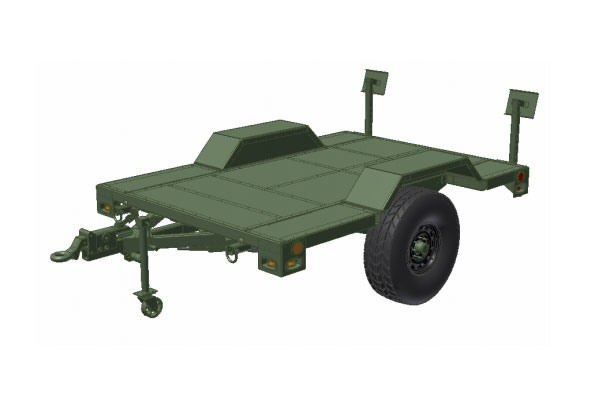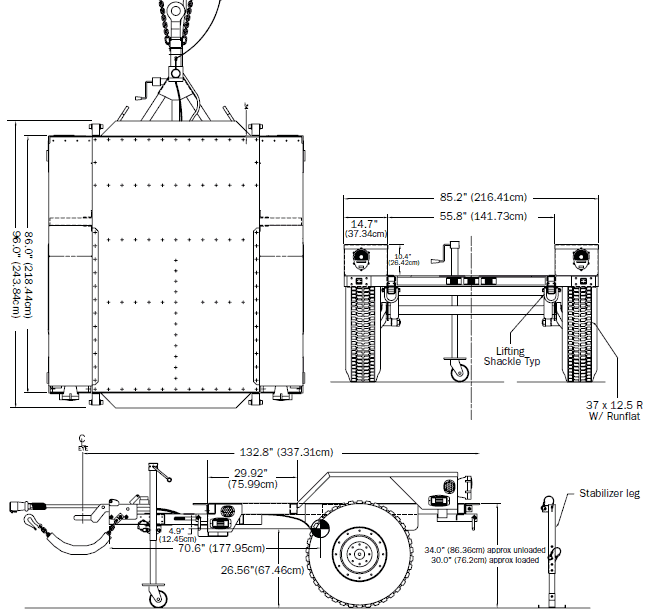 Maximum Payload Capacity:
Unitized body construction using aircraft grade aluminum and chromoly steel
93.2 inches (237 cm)  – from axel center to eye center
Fully independent progressive rate trailing arm suspension
Progressive rate torselastic rubber chords
Telescopic, direct acting, one per wheel, HMMWV compatible
16.5 X 8.25, two piece steel, HMMWV compatible, 8 on 6.5 inch bolt pattern
37X12.50R16.5 Goodyear Wrangler M/T, with 30-mile runflat inserts, HMMWV compatible
12 inch x 2 inch free backing hydraulic surge brakes with automatic breakaway actuation. 
Independent lever-operated left and right side mechanical parking brakes.
24 Volt DC sealed lighting system with blackout convoy lights, 12 pin connector plug mates with HMMWV
Primary Roads: 55 mph (88 kph)
Secondary Roads: 35 mph (56 kph)
Off-Roads: 20 mph (32 kph)
Limited only by customer configuration